..........
We do the work, so you don't have to.

STEP 1
Book a Collection
Sign up for PAKT and book a collection at your preferred time and a white-glove PAKT valet will come and pack your items in garment bags.

STEP 2
Inspect & Catalogue
We inspect and use UV sterilisation on each item before storage. We photograph all of your items and create a personalised Digital Wardrobe. If needed, we can also arrange cleaning and repairs.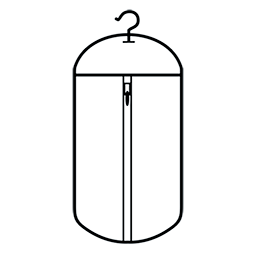 STEP 3
Clean Storage
Your items are stored on individual hangers in our 24/7 air-conditioned and secure 'Clean Room' storage facility.

STEP 4
Delivery on Demand
Select what you need with a tap on your phone, choose your time and place, and we will deliver your items hanging and ready to wear!
..........
PAKT stores and digitises your items, letting you manage your wardrobe online. Access, sort, filter, tag, wear, archive, sell, donate and more...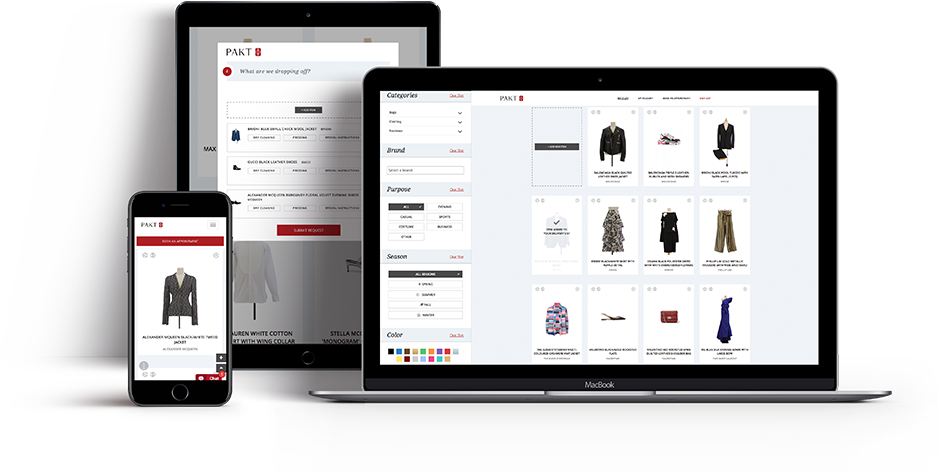 ..........
We look after your clothes with love and care. To help us do this, we have established partnerships with leading professionals, from alterations and repairs to dry cleaning and pressing.

DRY CLEANING

REPAIRS & ALTERATIONS

SHOE & HANDBAG REPAIR

STEAMING & PRESSING
Manage your wardrobe with PAKT today